Doug Williams
Atlanta That Works For Everyone
Atlanta that works for everyone means a city that serves the needs of ALL our people from families, to Seniors, & kids to workers and small business owners. It's a community that is safe to live in with housing for all levels of income and services for all, especially those who've been left behind by current development plans.
We can create an Atlanta that works for all if we choose leaders committed to accountability and transparency to ALL the people, and to finding solutions that work for everyone.
Moving Forward
I know from experience how to do the work of bringing people together to build a stronger community.
I have led thousands of volunteers, worked with many private and public agencies and raised millions of dollars in improvements with our community. I work to ensure that as we grow, we include everyone.
A Vision For Our Community
I am running to serve you as your representative. I am running to fight the cynicism that says government can't work for the people, to fight the lack of imagination that says our problems are set in stone. We cannot yield to the voices of failure, we must take responsibility to work together to make things better for ALL of our families.
Our campaign will expand the current development plan audit beyond the CDP plan, into a Community Performance Review (CPR) of all city agencies, and engage our communities to identify challenges, goals, and plans for the future. I will work to engage community input in every community, to allow community concerns to shape the issues in this election, and efforts in serving you.
We can create a city that is safe for all if we
Rebuild the relationship between the police, the community, and city hall,

Partner with the unions to reform standards and practices,

Expand Police Alternatives and Diversion to 24/7 support,

Improve cooperation between Atlanta and DeKalb law enforcement and Communities

Address the issues of income inequality and housing that are creating desperate circumstances for our people.
We can be a city where our people can afford to live, with affordable housing for all. We can
address housing insecurity for those with physical and mental disabilities, 

expand tax breaks for low income seniors and 

support families being displaced by poor development choices that are causing our current housing crisis.
Services for Seniors, the disabled, and youth.
As your public servant I will work to make sure our city responds to the people of our community. I will also look out for those who have been left behind by our current approach.  
Our Senior support can extend beyond our recreation centers and online access. 

We can implement a network of functioning walkways through our district. We can't fix ALL the sidewalks at once, but we can start with a basic set of roads that enable those with wheelchairs and walkers to navigate our neighborhoods. 

We can expand services and support for the mentally and/or physically disabled. 

We can develop job training programs for our youth by partnering with trade unions in skilled trades, film and hospitality.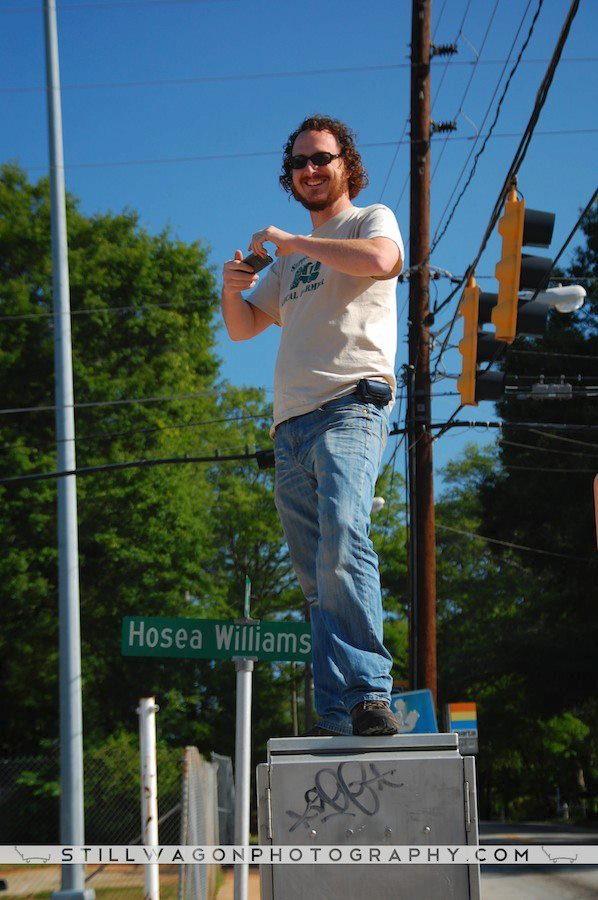 More than one person told me "don't be disappointed if it doesn't work, the city has been ignoring things here for over 30 years." That made it my mission. Building a better park created an opportunity for building a better community, as we could engage our neighbors in setting goals, hold the city government accountable, and realize our common vision together.

My name is Doug Williams and I'm running to represent the people of District 5 in the Atlanta City Council. I've been a resident in the East Lake Community since 2002 where I served as neighborhood president for 3 years, served on the board for 6 years, led parks efforts for 8 years and founded and led the East Lake Farmers market for 6 years. During that time I led our neighbors through renovation and restoration of East Lake Park and the Zaban Center, founded and led the East Lake Farmers Market and the East Lake Farm, and coordinated with the city of Atlanta and DeKalb County Prosecutor's Office to effectively reduce crime and target law enforcement on the few who were causing harm while improving the quality of life for neighborhood residents.
I led at least 4 dozen volunteer days and many thousands of volunteers and raised over a million dollars in improvements for my East Lake neighbors while bringing people together to build a stronger community. I know from experience that the only way things get better is if we have a common goal and do the work together to make it happen.
East Lake neighborhood president for 3 years
Served on neighborhood board for 6 years
Served as NPU-O representative and officer for years
Led parks renovation efforts for 8 years and oversaw the complete renovation of the Zaban Community Center using federal grant and city funds
Coordinated community partnership with the city of Atlanta and DeKalb County Prosecutor's Office to reduce crime and focus law enforcement efforts
Founded and led the East Lake Farmers market for 6 years.
Partnered with Hosea Feed The Hungry and Homeless and the USDA to build the East Lake Urban Farm at 2nd Hosea to make healthy food available for all
Partnered with the Arthur Blank Foundation and Wholesome Wave to double the value of SNAP benefits at the Farm
Served on the DeKalb County Advisory Board for animal services to help get the new shelter built and double its budget
Almost 2 decades of experience working with community partners, and government to build a better community
"My dear friends: Your vote is precious, almost sacred. It is the most powerful nonviolent tool we have to create a more perfect union." – John Lewis
© 2023 Doug for Atlanta District 5
P.O. Box 17805 Atlanta GA 30316